Rimzig's Journal
Sunday, December 30, 2000 (New Year's Eve)
---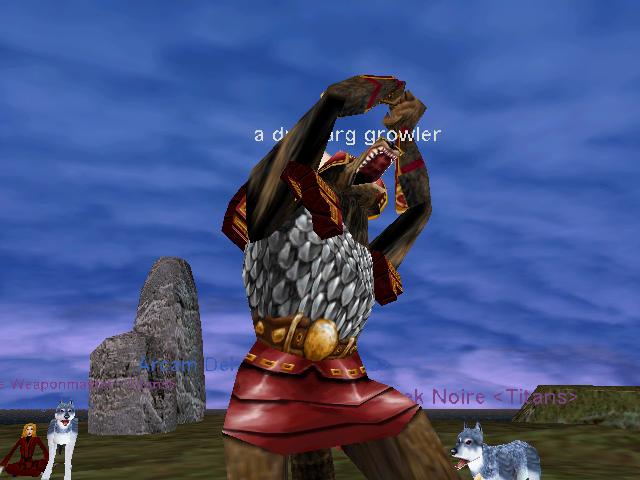 Woodie Weaponmaster, our guild leader, assists Titans guild members hunting drolvargs in Firiona Vie.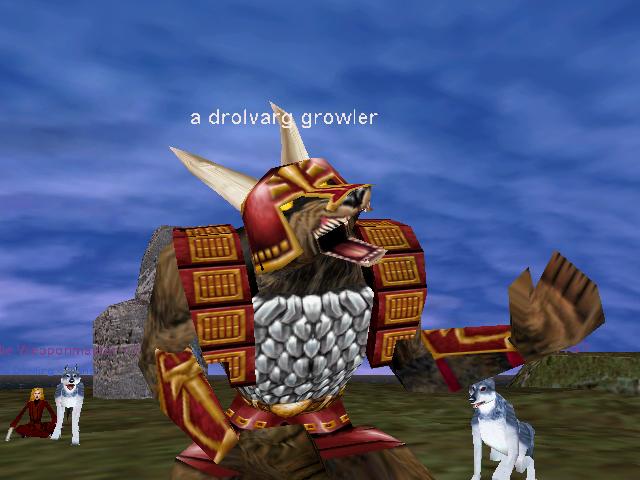 The drolvarg feels the pain of our wolf form bite.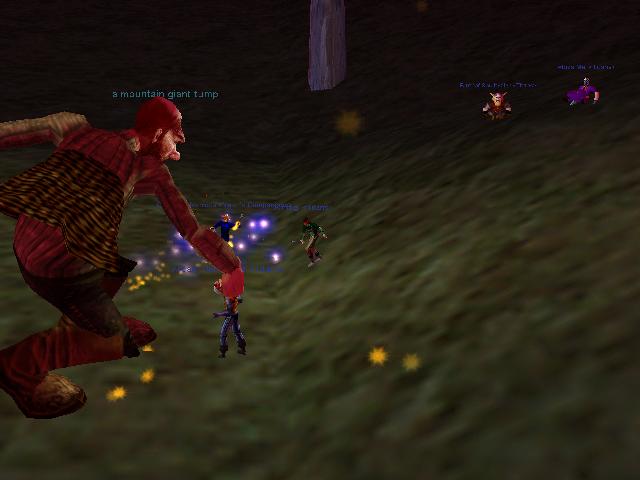 Later in the day, a group of Titans hunt giants in Frontier Mountains.
A mountain giant tump is giving Arcam a headache.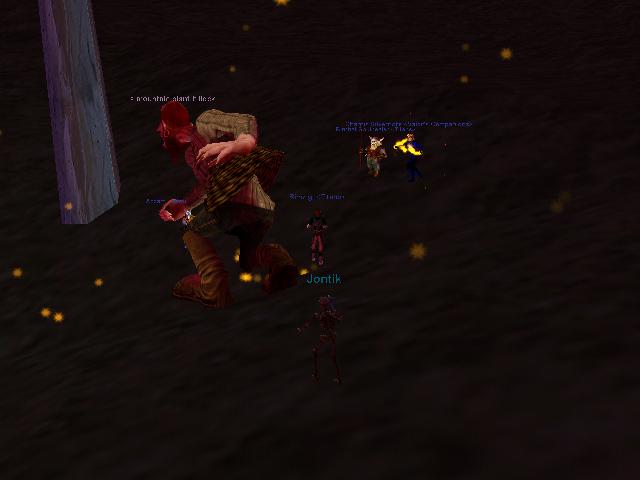 Arcam changes position but the mountain giant tump is determine to bash Arcam.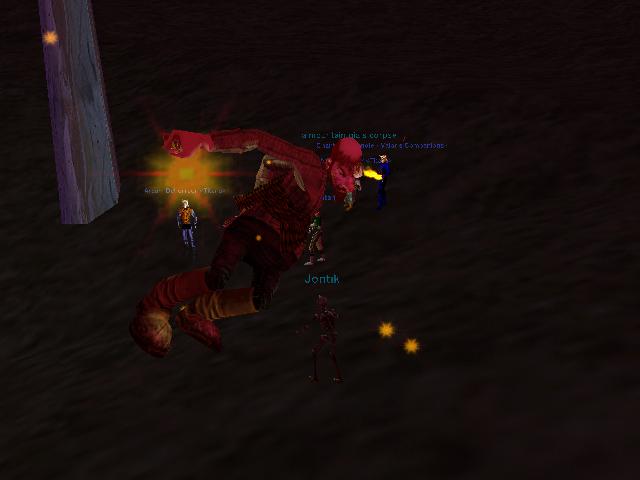 Timber! A fallen mountain giant tump.
---

Back to Rimzig's Journal


Back to Rimzig Ravenglade Main Page